A DECADE OF TEAM BETTER BLOCK
January 3rd, 2020
In one decade, can you change the planning profession?

In Team Better Block's first decade, we're pretty sure we have! Starting back in 2010, Jason Roberts and Andrew Howard (current Principal) decided it was time to change up the typical planning process, and began installing quick, easy, and affordable interventions to reclaim unsafe or underused spaces in order to make communities more safe, livable, and fun. What started as pop-up projects that made them wonder if they'd get arrested for disobeying typical regulations led to awards and even a feature in the 2012 Venice Biennale. This strategy – reclaiming cities for the public good, one block at a time – became the mission of our company, Team Better Block.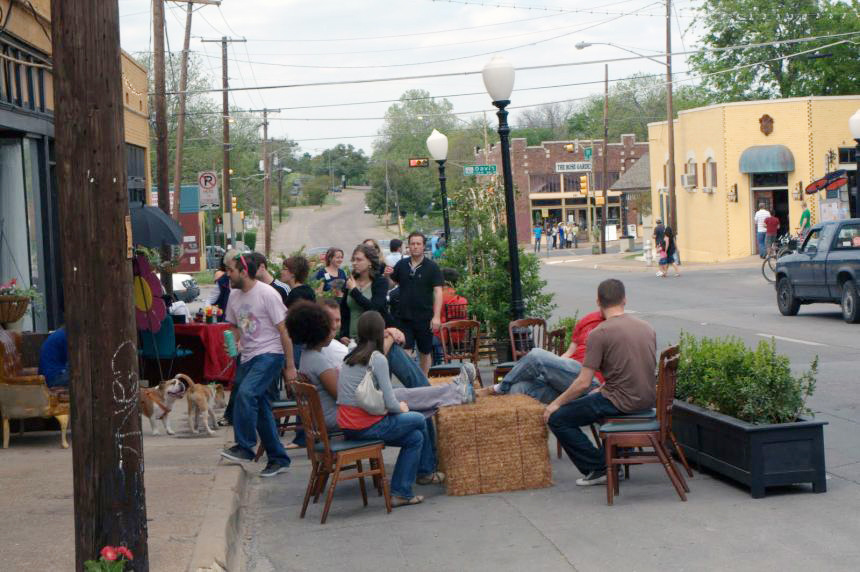 Since the kickoff of our first "Better Block" project in Dallas, Texas in April of 2010, the temporary nature of the Better Block concept has become a mainstay in planning and design projects worldwide. What used to be a revolutionary concept is now frequently included as a requirement in city requests for proposals, spoken about and shared at planning and other related conferences, and even taught in planning and design school curriculums as a preferred planning method. After 10 years of transformative projects, it's safe to say that the Better Block process has gone mainstream.

Since initial projects in bigger cities like Dallas, the reach of Better Block projects has extended to include smaller, rural communities. These projects address challenges like a lack of public gathering space, building vacancies, wide main streets, and more. Our role in these types of transformations, specifically encouraging enhanced walkability in small communities, was featured in the APA article "Getting Rural America Back on its Feet".

With ten years of projects, in communities large and small, under our belts, we decided to compile all of our tips and tricks into a free, comprehensive "Pop-Up Placemaking Toolkit" as a joint effort with AARP Livable Communities. This toolkit breaks down our placemaking process step by step, and even provides a few recipes for some of our most commonly used interventions. If you'd like to see even more of our placemaking recipes, check out teambetterblock.com/recipes. The release of this toolkit and our recipes encapsulates ten years of work in testing placemaking and community action, and we want to share it with the public to ensure all communities have access to resources for quick, effective placemaking projects.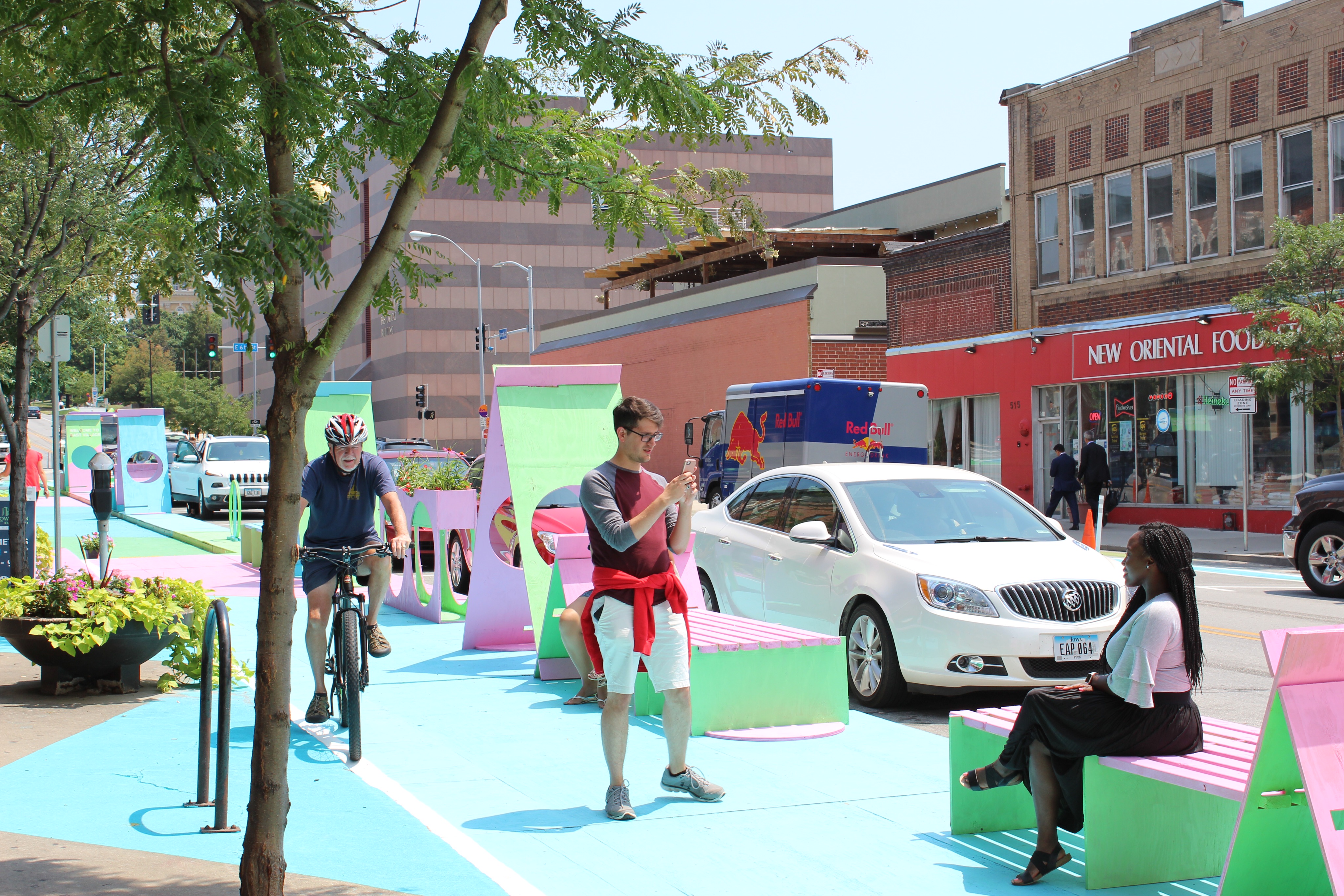 While our small team gets a lot of great work done, we are nothing without our partners – MassDevelopment, AARP, City of Wichita, City of Salt Lake City, Hanover Main Street Association, Main Street Newnan, Bike Utah, Spin Scooter-Sharing, National Association of Realtors, and others along the way. These partners bring a unique perspective to our work, provide us with the opportunity to work on a diverse range of projects, and remain great connections and friends we look forward to continuing to work with down the road.

So what is to come in 2020? More of what closed out 2019! The SLC Spin Space project showed us how to work with communities to develop a temporary design that can lead to a more permanent change. That project will be observed this year to gauge the safety and effectiveness of dutch-style intersections and colored crosswalks.



In 2020, we also plan to continue to test and fill the gap in affordable, effective, and simple infrastructure devices for cities to use to calm traffic and more comfortably embrace multimodal transportation. Stay tuned for more information about our upcoming mobility lane barrier design competition.

All in all, these past 10 years have taught us a lot about the role of urban design in creating happy, healthy, and friendly communities, and we hope the Better Block method continues to inspire cities worldwide to push standards and design their cities for all people.

How can we help you address your community's livability challenges in 2020?
---
POP-UP PLACEMAKING TOOLKIT
December 5th, 2019
Team Better Block recently partnered with AARP Livable Communities to develop The AARP Pop-Up Placemaking Toolkit, a document created to help communities take advantage of placemaking opportunities by sharing information about the tools, techniques, and lessons learned in past Team Better Block pop-up placemaking demonstration. Download, read, and share this tool kit with your network to kickstart placemaking demonstrations in your own community!


---
AARP PLACEMAKING CONFERENCE
November 11th, 2019
Team Better Block had a great time putting on a pop-up placemaking demonstration and attending the AARP Placemaking Workshop on November 11th in Denver, Colorado. The Team shared their process for pop-up placemaking projects, discussed ideas for how to use pop-up placemaking in each attendee's own community, and created an indoor "Pop-Up Parklet" to demonstrate various building tools and techniques. Read more about the event here, and keep an eye on the AARP Livable Communities website for the upcoming release of our joint publication, The AARP Pop-Up Placemaking Toolkit.