FITCHBURG
ARTS & CULTURE STRATEGY
---

The goal of this project is to create an Art and Culture Strategy that will use a combination of stakeholder,community and experiential outreach methods to garner ownership of the plan and assure its implementation. Beyond workshops and public meetings, a Better Block will test new human capital collaborations with placemaking infrastructure. The strategy will be refined based on this experience and a longterm plan set forth that will be continuously adjusted based on new talents and site opportunities throughout the city of Fitchburg.

To reach the goal of turning downtown Fitchburg into a thriving arts and culture hub for North Central Massachusetts partnerships with the City of Fitchburg, Fitchburg Art Museum, Fitchburg State University, NewVue Communities, Montachusett Opportunity Council, North Central Mass. Chamber of Commerce, Fitchburg Pride, and The Fitchburg Plan will be further strengthened. Join us as we reach this goal!

---
Better Block is a rapid planning effort culminating into a week long build and transformative event day. With collaboration from an engaged community, the goal of a Better Block is to temporarily improve the physical and economic environment on a specific city block to show its potential. A passionate group of people can create whatever kind of community they wish to see, a Better Block creates an avenue for that dream to become a reality!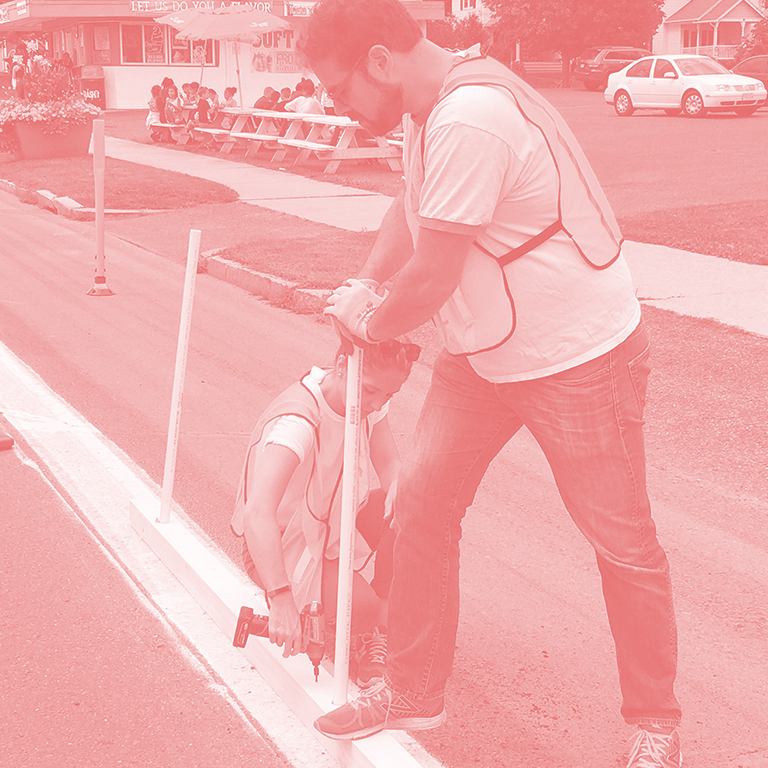 To guide Better Block's process over the next couple of weeks, the Concept Plan is used to map out our components for strategic revitalization. Its main aim is to meet the long-term needs, while ensuring the people continue to enjoy a quality living environment.


Downloads

Here are materials that will assist you in learning more about Better Block and spreading the word.
]
Project Overview
Download ︎
Volunteer Sign-Up Flyer
Download
Sponsors: